Flag - manufacture and wholesale

Custom Made Flag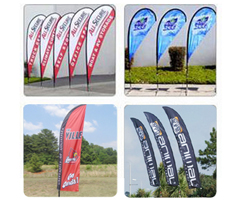 When it comes to marketing your business in a special and effective way there are several methods to get creative. But when you are organizing an event, there is no better way to reaffirm your marketing strategies than by promotional flags. Custom made flag can be very stylish and extremely effective when it comes to branding and marketing your products and services.
Advertising flag is visually appealing so many businesses and organizations have preferred to use them as a way to drive people towards their business venues. Theaters, retail stores, museums, educational organizations, nonprofit organizations, corporations and large business entities and many small business owners are using the branded flag for their promotion.
Another advantage is their mobility. Outdoor flag can be mounted on one place for some time and can be transferred to another location the next day. Some of our promotional flags come with mounting poles that are made of lightweight, yet sturdy materials for installation and mounting.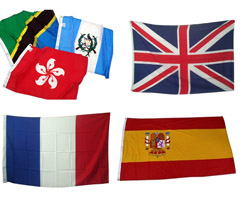 Flag Supplier
Our wholesale flags come in various sizes, shapes and colors, so there are many styles you can choose from to get your message across and turn this marketing method into pure revenue. Just let us know your campaign concept and some details that need to be included in your own flags and we are going to do the rest of the job for you. You can start looking forward to seeing your flag right now!
Promotional Flag
Bring life, color and attention to your special event or business with beautiful custom logo flag. We produce high quality advertising flag according to your specification. Our custom flag series includes hand flag, bow flag, bunting flag, national flag and desk flag. All these wholesale flags are customizable. They will definitely work to get your message across.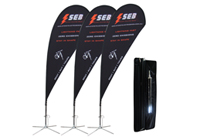 Contact Us to Buy Flags
Contact us to buy high quality promotional flag at great wholesale prices. Work with us, a trustworthy flag supplier, to make your own style flag and banners.
Advertising Bow Flag
Bow flag is the latest alternative to conventional flags. Telescopic and portable, they provide immediate impact. Feather flag and tear drop flag can be used for any display event such as forecourt display, exhibitions, festivals etc. When in multiples, bow flag can really be an eye catching wonder to behold! As one of the most competitively priced systems on the market, the tear drop flags are all you need to create an eye-catching indoor and outdoor display.
We provide all kinds of outdoor feather flag, printed tear drop flag and flags of all other shapes and sizes.
Contact us!

Email: HK@Gifts-Service.com
Tel:+852 8170 0321
Unit, 15/F, CHEUK NANG PLAZA,250 HENNESSY ROAD, WANCHAI, Hongkong.